Since 11 out of 12 of the permanent members have teaching duties, we are deeply involved in the development of academic courses, mainly in genetics, molecular biology and microbiology. Several of us participate to the definition of teaching units and manage courses of 'Licence des Sciences de la vie et de l'Environnement' (LSVE, bachelor degree).
From 2013 to 2018, the DynAMic unit have been involved in the master Biotechnologies Microbiologie Agro-alimentaire Nutrition Environnement (BioMANE).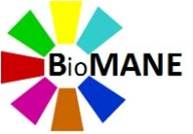 From september 2018, the BioMANE master have been splitted into two master courses: the master « Nutrition et Sciences de l'Aliment », and the « Microbiology » Master.
From 2012, the lab also implemented a new cursus called 'Cursus de Master en Ingénierie' (CMI) backed on the new Master. This new master program 'CMI Biologie Santé Environnement' is dedicated to the training of Professional Engineers in the field of biotechnology. It aims at giving a strong scientific background (biology, mathematics, physics, chemistry…) as well as in humanities and social sciences to students over 5 years of study to favour their insertion in professional field.